ISO 14001:2015 Certification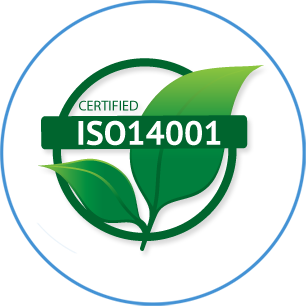 ISO 14001:2015 Certification:- ISO 14001:2015 is Environment Management System. ISO 14001 is an international standard that provides practical tools to industries or organization that will help an organization to manage all the environmental responsibilities. ISO 14001:2015 demonstrates the safety of the environment. The criteria for Environment Management System had been set out through this standard, i.e, ISO 14001. ISO 14001:2015 depicts all the requirements that is needed by an organization for demonstrating the safety of the environment. This standard comprises of a set of guidelines that should be followed by each industry or organization by keeping in mind the safety of the environment. The main objective of ISO 14001 is to "SAVE THE ENVIRONMENT" from the environment depleting activities possessed by many industries or organization.
Benefits of ISO 14001:2015 Certification
Better management of your organization's environmental impacts
Improve your brand image and demonstrate your organizations commitment to the environment
Improves waste and energy management
ISO 14001 standard promotes sustainable development
Reduce risk of non-compliance with legislation and subsequent costs/prosecution
Improve business focus and communication of environmental issues
ISO 14001:2015 Certification Apply Now
call us on :-

09760885708,08439299931
Let's Talk Business
Tell us about your project ideas or just say hello.